Shalom Court is a boutique, 26-bed rest home and hospital based in St Johns, Auckland, with a reputation for delivering excellent, personalised, faith-based care that enhances our residents' quality of life.
Guided by purpose rather than profit, we're dedicated to ensuring our residents receive highly attentive care, kindness, compassion and respect, so they can live a more comfortable and fulfilled life. That's our commitment.
Our care philosophy
Through our three pillars of 'care, commitment, and comfort' our vision is to enrich the lives of seniors looking for more attentive care.
Commitment
As a non-profit society, meeting the needs of our residents is the reason we exist. Our profits are reinvested into staff training and providing a high ratio of staff to residents, improving our services and surroundings, and ensuring our residents' lives are filled with variety, vitality and meaning.
Care
We understand that our residents are seeking a more attentive level of care that respects their dignity and individuality, and nurtures all aspects of their wellbeing. Through our Care Commitment, our amazing staff goes above and beyond every day to deliver an outstanding level of care.
Comfort
With spacious, well-appointed, premium rooms, Shalom Court offers a high level of comfort, security and peace. Our location overlooking St Johns and our beautiful gardens provide a tranquil spot for residents to enjoy, while our faith-based approach provides spiritual comfort to our residents.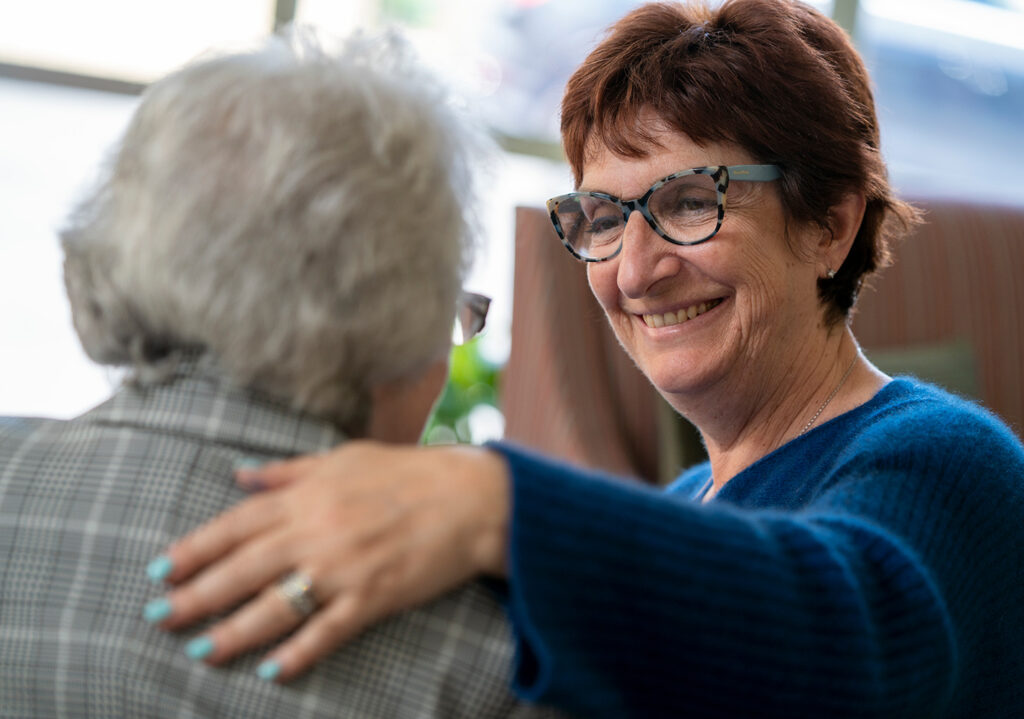 Our care options
As a smaller aged care facility, we specialise in caring for older people whose health is starting to decline and who require a higher level of support and care than they may be receiving in their own home or in a retirement village – including respite and convalescent care.
Our highly trained team of dedicated aged care health professionals care for all aspects of wellbeing, while respecting the individual needs of each resident, so that your loved one has a high level of care available when they need it most.
Meet our nurse manager
"Making the decision to move into aged care is never easy. But, when it's a place that respects, values and cares for you, when the staff do all they can to welcome you, you'll soon feel at home.
Our priority is to ensure that our residents live a comfortable and full life, as best they can. Our highly trained and compassionate staff provide a range of activities to take care of all of our residents' needs, from their physical wellbeing to their social and spiritual needs."
– Marlene Marais, Nurse Manager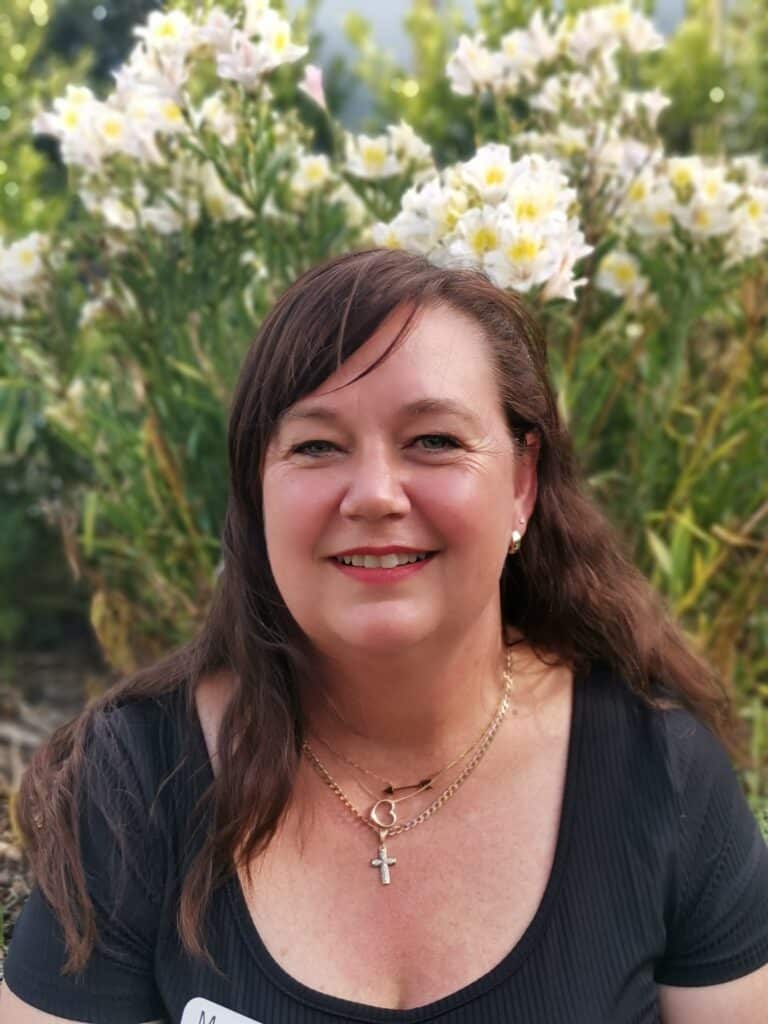 The atmosphere is warm, friendly and comfortable and the staff are very caring and attentive – they're good company.
Leslie
Shalom Court is a very special place. The level of care is outstanding and daily life is very positive.
Janet

Support Shalom Court. Become a Friend
Shalom Court is generously supported by Friends of Shalom Court (FOSCA) and we welcome new members.